Outsourcing Software Development: How to Choose the Right Company and Avoid Potential Risks
22 August 2023
Ukraine
Media
Outsourcing software development is a common practice utilized by thousands of businesses all over the globe. The modern-day business setting requires us to constantly develop new services, products, and apps that our customers can use. But, not every business can afford to hire an in-house software development team, nor do all businesses have such a need.
Still, outsourcing software development can be a huge challenge. If not chosen wisely, the company you outsource can do more harm than good. To help you make sure you're choosing the right company and avoiding all the potential risks, we've created this ultimate guide.Here's how to outsource software development the right way.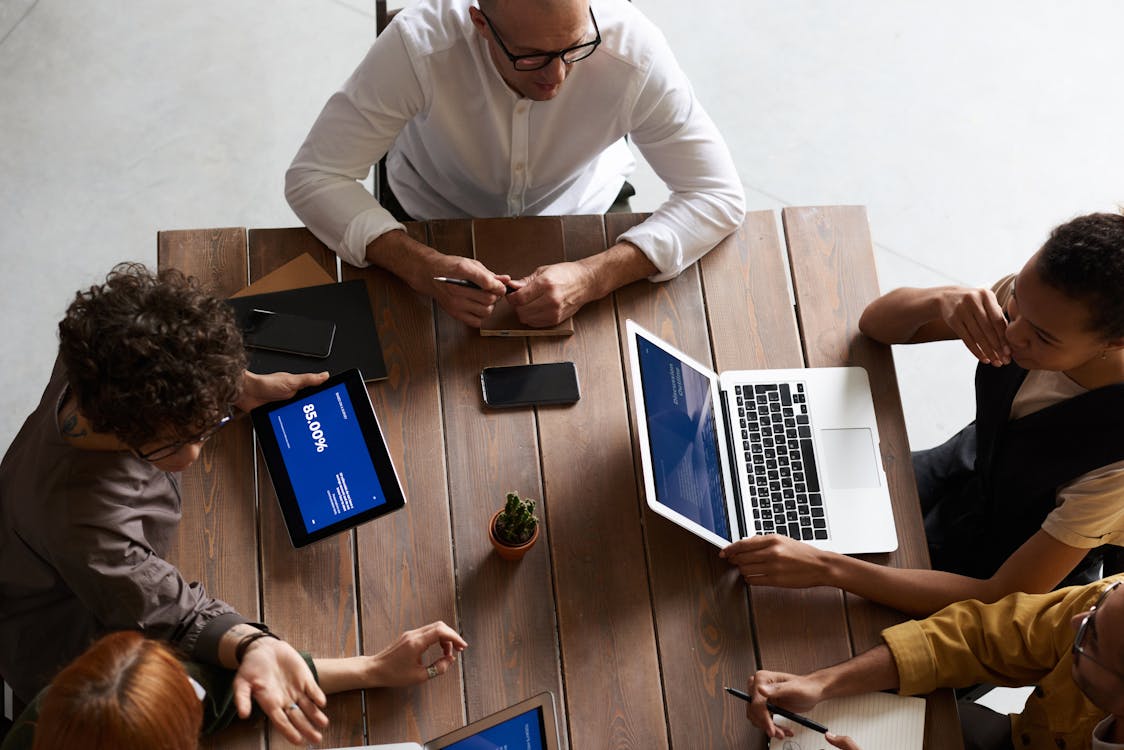 Image taken from Pexels
Industry-Specific Expertise
The number one consideration when looking for a software development company to outsource is their expertise in your specific industry. Not all companies can work for just any industry, and you should try and find the right match.
Look through their website, portfolio, or references and try to find:
experience working in your industry
proof of relevant qualifications
any necessary certificates
You could also set up a call or a meeting with one of their representatives to hear about their industry-specific expertise in greater detail.
Consider only the companies you're certain can handle the type of development you need.
Seamless Communication
Remote collaboration allows us to work with any company in the world, and use most of the skills and expertise that is offered. But, being far away from one another imposes certain communication risks.
And, if there's no seamless communication, projects can easily go wrong, be delayed, or be hard to complete.
So look for companies that use clear channels of communication, are responsive, and have a communication plan developed for you.
Clearly Defined Costs
While outsourcing software development can reduce your costs by 15% and is cheaper than hiring an in-house team, you need to be careful when discussing the cost of their services. A number of unexpected or undefined costs can appear along the way, and you don't want any surprises here.
There are two requirements that need to be met:
the company has a straightforward pricing plan
you are clearly defining all your needs and requirements
This way, there's no risk of any unexpected costs arising as the project moves forward.
Maximum Security
When you're hiring a software development company, you're allowing external third-party access to your sensitive data. If they're not ready to guarantee security and privacy, you don't want to risk working with them.
The best companies will have strong security and privacy policies, certifications for compliance, protocols for data protection, and more.
Do your research and ask for specific detail on how your data will be handled, stored, and used.
Final Thoughts
The biggest risks of outsourcing software development arise when you don't do your homework. Doing research and inquiring about companies is a task you need to complete before making the final decision. This way, you're making sure every aspect of this project is carefully looked into.
Use our guide to find a company that aligns with your mission and is able to deliver the products you need professionally and seamlessly.