Software Outsourcing Trends That Make Your Company Stand Out
29 August 2023
Ukraine
Media
Software outsourcing is a widely used business strategy that is growing stronger by the day. Services in the IT sector make up 72% of all globally outsourced contracts. This means that, as a software development company offering your services, you have extremely strong competition.
Luckily, there's a lot of room for making improvements and standing out from the rest. Following the latest software outsourcing trends is one of the ways to keep your eyes on the prize and win over more customers than ever. To help you do that, we've created this ultimate guide with the most important trends you need to participate in.
Let's take a look at the 2023 must-follow trends in software outsourcing.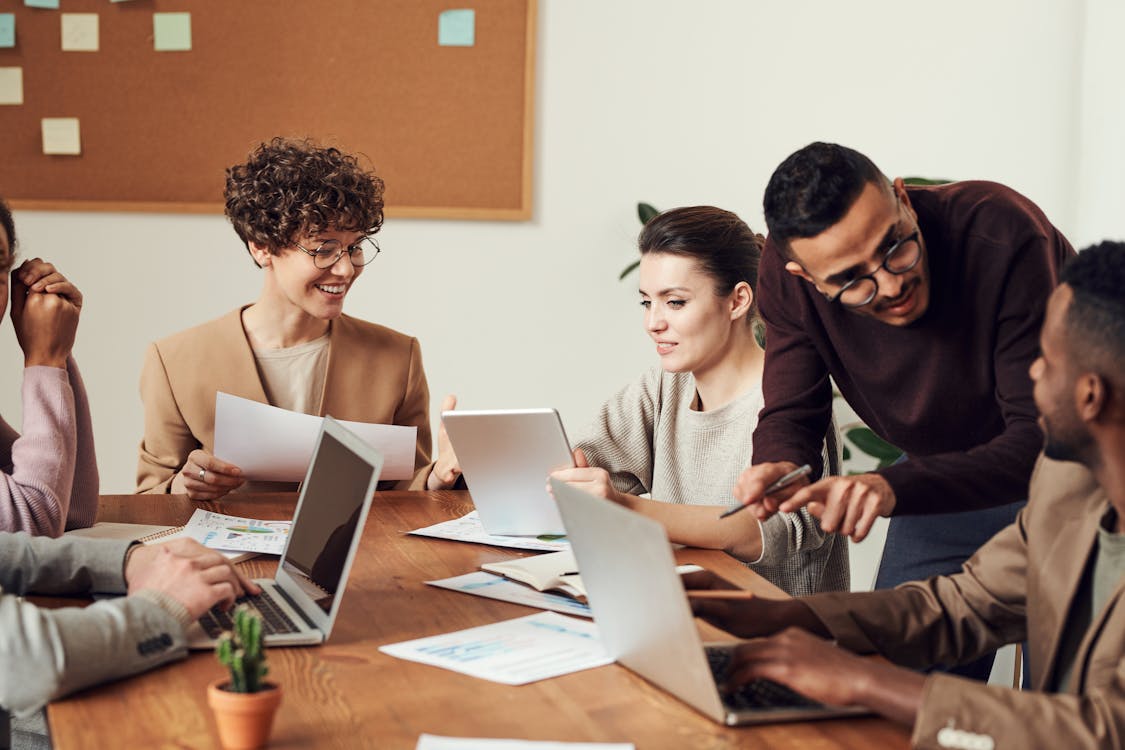 Image taken from Pexels
Remote Communication and Collaboration
You want to offer your software development services to businesses all over the globe, But if they're not sure you can offer seamless communication, they might be scared to hire you. This is why enabling clear and undisturbed remote collaboration and communication is one of the leading 2023 trends.
To jump on board and follow this trend, establish different channels and strategies of communication:
video conferencing
instant messaging (IM) platforms
project management tools
team collaboration tools
screen sharing
document sharing
shared storage
This will make you a safe and smart choice for potential clients.
The Power of Artificial Intelligence
If you want to work faster, communicate better, and develop on a higher level, you need to start using Artificial Intelligence tools. Many software development companies discovered there are dozens of different applications of AI that can make their overall service a stand out.
Here are just some of the ways to use AI to improve your services:
automating repetitive tasks in coding, testing, and removing errors
creating Natural language Processing (NLP) chatbots and virtual assistants for your customers to communicate with
improve accuracy and efficiency through Machine Learning (ML)
This can help you take on more projects, work at a faster pace, and minimize errors and mistakes, especially in manual, repetitive tasks.
Data Security and Privacy
Your clients are looking for more than someone who can develop a product. A freelance software developer can do this work. But, they want to feel safe in the hands of professionals and trust them with their sensitive data.
This is why security and data protection is a trend that never seems to grow old.
New security risks arise every day, and different threats are all over. As a software development company, you need to ensure your clients feel safe, protected, and certain they can trust you with their data.
That leaves you no choice but to:
implement Secure Software Development Lifecycle
follow the right compliance and security regulation
update and test your security software
perform penetration testing
Promise and maintain a stable and updated security system, ensuring you're familiar with the latest innovations in this domain.
Final Thoughts
To stand out as the right software company to outsource, you need to follow the trends we've listed above. This will help you stay reputable and trustworthy.
Start looking into the innovations and trends we've selected, and make sure your company is a safe and smart choice to make when outsourcing software development.