Automated Inventory Management in Supply Chain: An Overview
08 August 2023
Ukraine
Media
Automation and digital transformation are the buzzwords, no matter what business you're in. Everybody's talking about finding different ways to speed up your business, make it more efficient, and save money by applying the latest technologies and tools. The same goes for supply chains, where business owners and managers are eager to improve.
Inventory management is one of the domains of the supply chain that often causes the most problems and can be a setback for businesses. But, through the right application of automation, businesses in the supply chain can turn the tables.
Below, we'll break down the core benefits of automating inventory management, as well as the key steps to do it.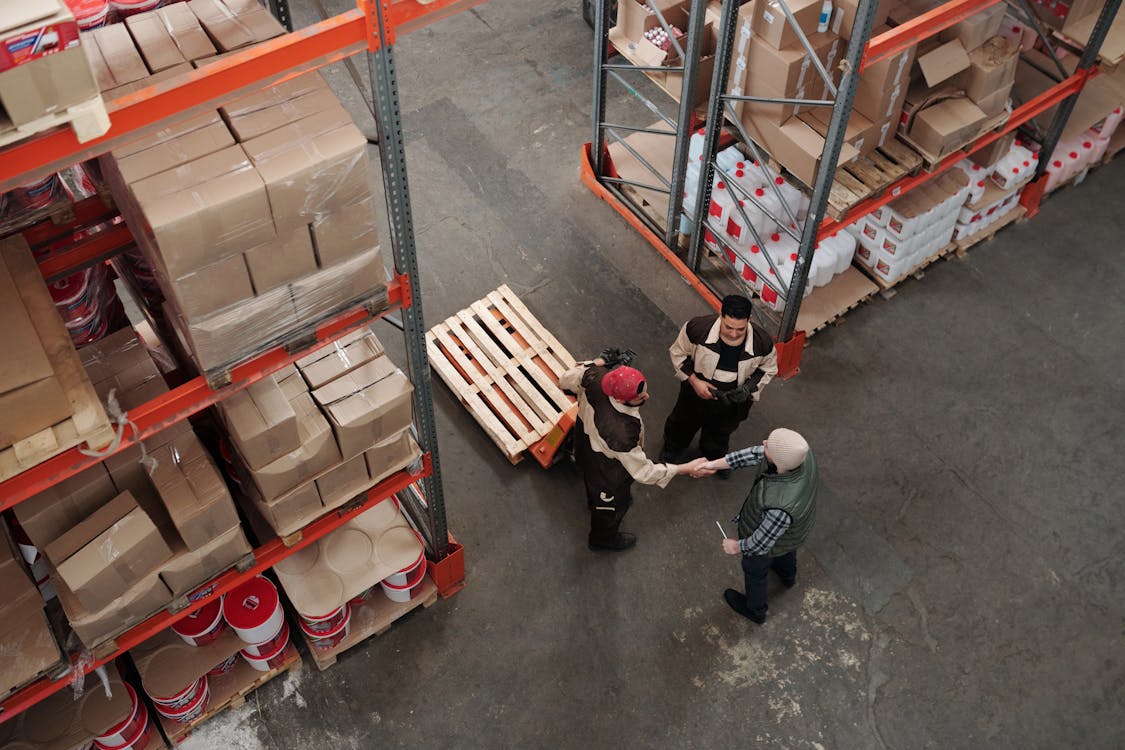 Image taken from Pexels
What is Automated Inventory Management?
Let's begin by explaining what is implied by automated inventory management. For businesses in the supply chain, it means using technology and different software to improve various areas of operating, including:
monitoring inventory levels;
optimizing processes;
controlling the supplies.
It opposes traditional inventory management that is led manually and introduces an automated, streamlined process with less human engagement.
It doesn't necessarily have to take over the entire process of inventory management from the employees in charge of it. It can also be seen as an additional tool or a way to enhance inventory management and take some load off their shoulders.
Benefits of Automating Inventory Management
Automation brings a number of significant benefits to supply chain businesses and is thus an investment worth considering. Here are just some of the main perks and positive aspects to consider.
Reduces Errors
When inventory tracking and reordering are led completely manually, errors are bound to happen. But, by automating such processes, there's little to no room for mistakes as all the data and numbers are controlled by smart systems.
Improves Efficiency
Automated processes are faster and able to complete more tasks in less time compared to manual work. As a result, the entire system works faster. This speeds up order processing and makes the entire business run smoothly.
Saves Money
With fewer errors, faster task completion, and overall better efficiency, automation is saving you money. You'll be facing less overstocking or stocking out, minimum lost sales, and all the other unfortunate events that drain your money.
Improves Customer Satisfaction
Finally, by providing faster, more accurate, and professional services, you're making your customers happier, and there's no greater benefit than that one.
Key Steps For Automating Inventory Management
So, what are the steps in automating inventory management that you have to cover? Let's take a look.
using real-time tracking technologies for items moving along the inventory stages;
setting up algorithms to automatically reorder products when low in stock;
tracking and forecasting item demand through data analysis;
cross-department integration of your new automated system.
Additionally, you'll be generating data and following metrics regarding all stages of the inventory management cycle. This valuable information would then be used to make better, calculated decisions in the future.
Final Thoughts
Automating inventory management may sound like a huge challenge, a risky investment, or stepping into the unknown. And, while it's not an easy journey, it's an investment worth your money and time.
Hopefully, we've managed to help you understand the potential and benefits hidden behind automated inventory management.